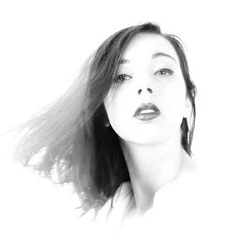 Magdalena Koziej is an original brand addressed to women who love art! The designer treats every garment she creates as the work of art, so as to inspire clients and give them the opportunity to wear the element of haute couture. That is why she uncompromisingly relies on hand-made products, high quality and uniqueness of forms. For her, fashion takes a form of sculpture which is compatible with a human body. The features of the brand are eclecticism, dynamics and experimenting with the fabrics texture. Collections reflect the roots of fashion through the tradition of independent fabrics creation and building structures. The brand signed with the designer name puts emphasis on business ethics and respect for work. All clothes are made in Poland - often in single copies, coming out of hand and needles of qualified tailors.
Story
Autumn 2012. Young and ambitious student of the Academy of Fine Arts in Łódź, for a few weeks a happy married woman, in the comfort of her home studio begins the preparation of her BA diploma collection inspired by gothic architecture. As in all her work, she wants to include an element of art balanced with usability. She addresses her work to bold women who love art and mystery, what is also mirrored in the title of the collection, MISSterious. For the first time in Poland on such a scale, the Designer decides to use laser cutting, which original pattern will cover the whole silhouettes. The award of Rector of the Academy of Fine Arts during the Diploma Gala turns out to be the beginning of numerous expressions of appreciation for the collection, which is awarded with the special prize of Air France Contest. The collection is presented in Poland and abroad, representing Poland during international competition for students of art academies Apolda Fahion Design, as well as in Berlin Fashion Week and Melangew San Fracisco festival, where it wins the statuette for the best diploma collection. In this way, Magdalena Koziej, who knew what is her passion at the age of 6, begins her ongoing professional adventure in the world of fashion. As she says herself: she inherited her talent from her mother, and her imagination and courage to act from her dad. Supported by her closest family and friends, from an early age she could create and discover that her natural form of expression is fashion. The next momentous step in the brand growth was the MA collection, Dangerous Illusion, presenting unique silhouettes made of hand-weaved leathers and rubbers. The designer has also numerous media publications to her credit, including Gala, MESS Magazine, Confashion. Glamour, Avanti, TVN – Sablewskiej Sposób Na Modę, and the brand's designs were worn by such stars as Alicja Bachleda-Curuś, Candy Girl, Ilona Felicjańska, Agata Nizińska, Carina Kunkiewicz. We invite you to check out the brand's offer.
Achievements:
Master's Degree with honours at Academy of Fine Arts in Lodz
special award at Air France Fashion Contest 2014: the internship with Manish Arora
fashion show at the Gallery Berlin, Berlin Fashion Week 2014
representing Poland at Apolda European Design Award 2014, competition dedicated to the best fashion design students from european art schools
awarded during the Diploma Fashion Show of Lodz Fine Arts Academy by Academy Rector and companies: Adrian, LPP, TAWO.
winner of the contest "Design a leather jacket for Big Star"
Numerous publications: Gala, MESS Magazine, Confashion, Bisous, M Magazine, Fashion Market. Photo shooting with Alicja Bachleda-Curuś, Candy Girl, Ilona Felicjańska and Agata Nizińska. Cooperation with photographers, like: Oliver Rauch, Arcadius Mauritz, Sylwia Bomba and stylists: Magda Jagnicka, Heiko Palach, Polka Style. Read the [interview] with Magdalena Koziej for Maxmodels.pl.